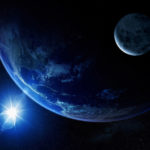 This week we will dive right in and ask; out of the whole universe where does your character like to take a vacation? Although it is a well known fact that life in the fleet keeps people busy, downtime is equally vital in order to keep the brave men and women of Star Fleet in ship shape condition.
The universe certainly doesn't lack nice tropical planets with open beaches much like the divine Duronis Embassy. Or does your dream vacation spot have a touch of culture to it like Vulcan or Bajor. The possibilities are as numerous as the number of habitable planets out there.We would all love to hear what makes your characters dream holiday location special whether it be close to home or far flung and exotic.
Head over to the Poll of the Week forum to cast your vote!