2017 Hosting & Site Costs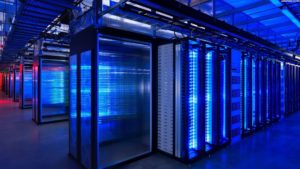 We have collected $115 (8.56%) of our $1,344 goal for the 2017 Hosting Costs campaign.
Ongoing Publicity Campaigns
We have collected $0 (0%) of our $500 goal for the Publicity campaign campaign.
How your donations will be used
It costs about $1,344 a year to run the site. Here's what that money goes toward:
Domains: $105 per year. We have seven domain names that we renew each year to protect our brand.
Web hosting: $850 per year. Our forums, wiki, and other peripheral areas of the site are hosted on a Virtual Private Server.
SSL certificate: $100 per year. Using an SSL certificate on our server ensures that our traffic is secured, increases our search engine rankings, and creates trust with visitors.
Forum licensing: $50 per year. This allows us to run our forum software and get regular security updates as necessary.
Backup: $120 per year. Daily, weekly, and monthly backups of our site.
GravityForms: $99 per year. A website plugin that makes administering our dozens of forms easier, as well as cutting down on spam trafficking.
Website caching: $20 per year. To help our main website load as quickly as possible, we use a plugin which requires a yearly subscription.
We also occasionally require expert assistance with website issues and hire freelance programmers or designers, which can cost $100 to $1,000 depending on our needs. Any money donated beyond our normal yearly costs goes toward the development and emergency fund.
PayPal information
We use PayPal as our main direct-donation medium. The process is quick, easy, and can transfer the money directly from your credit card or bank account.
"Founded in 1998, PayPal, an eBay Company, enables any individual or business with an email address to securely, easily and quickly send and receive payments online. PayPal's service builds on the existing financial infrastructure of bank accounts and credit cards and utilizes the world's most advanced proprietary fraud prevention systems to create a safe, global, real-time payment solution.

PayPal has quickly become a global leader in online payment solutions with 71 million account members worldwide. Available in 56 countries around the world, buyers and sellers on eBay, online retailers, online businesses, as well as traditional offline businesses are transacting with PayPal."
eBay uses PayPal as their primary transaction site, and over many millions of people the world around trust PayPal with large amounts of money on a daily basis.